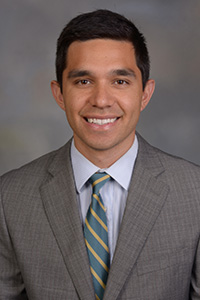 Tyler Risma, MD
Dr. Tyler Risma is an ophthalmologist at Fuerste Eye Clinic in Dubuque, IA.
Dr. Risma completed his Ophthalmology Residency at the University of Iowa Department of Ophthalmology and Visual Sciences in June 2018.
Education
BS, Applied Health Science, Wheaton College
MD, University of Iowa Carver College of Medicine
EyeRounds Contributions
Dr. Risma contributes to the Eye Rounds Atlas.
last updated: 01/08/2018