Oculodermal melanocytosis (nevus of Ota)
Contributor: Jesse Vislisel, MD
Photographer: Brice Critser, CRA
Oculodermal melanocytosis, also known as nevus of Ota, is a condition of excessive pigmentation of the uvea, sclera, episclera, and eyelids secondary to an increase in the number of normal melanocytes. When the eyelids are not involved, it is called ocular melanocytosis
The condition results in a slate grey discoloration of the sclera and eyelids, and variable amounts of iris and fundus hyperpigmentation. It can be associated with glaucoma and rarely melanoma. Note the discoloration of the sclera, palpebral conjunctiva, and eyelids in these photographs.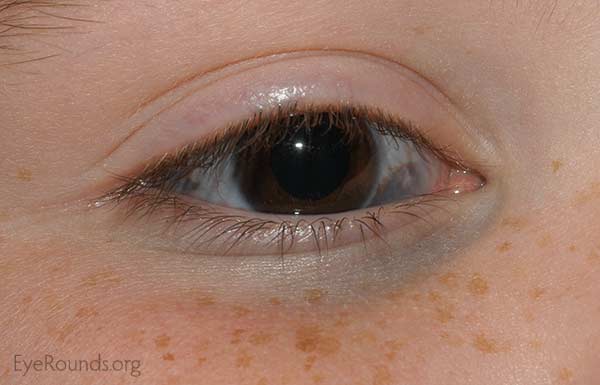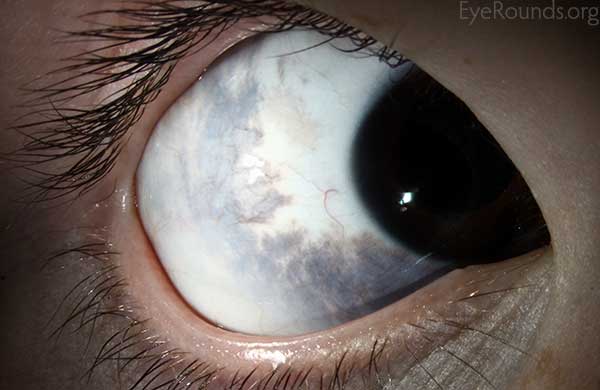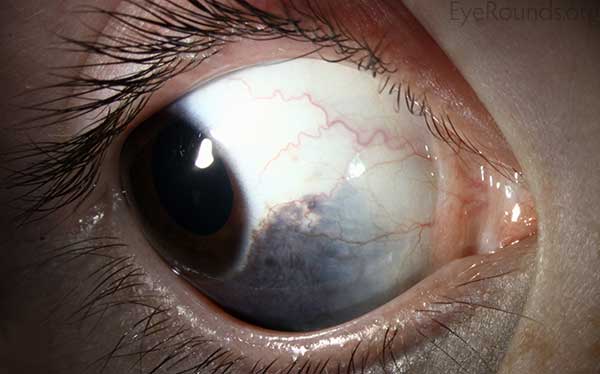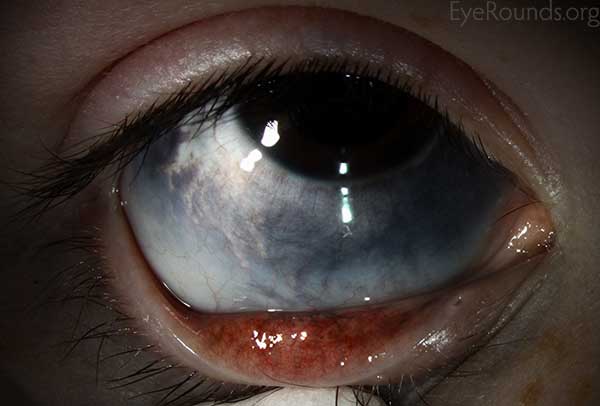 See also: Nevus of Ota
---

Ophthalmic Atlas Images by EyeRounds.org, The University of Iowa are licensed under a Creative Commons Attribution-NonCommercial-NoDerivs 3.0 Unported License.
last updated: 10/10/2014